Photography & Words: Ian Hylands
Two Wheels One Love – Mountain Bike Community and Culture in Jamaica from Niner Bikes on Vimeo.
11 or so years ago Jonathan Gosse, Andrew Giles, and Wayne Lee sat down in a rum bar in Jamaica, as you do, and discussed the idea of a new Jamaica Fat Tyre Festival based in Ocho Rios. Ex-pro mountain biker Rusty Jones had been running a Fat Tyre Festival in Negril on the West Coast, but after 10 years he wasn't as interested in it anymore. Jon and Andy made the trek out to Negril to discuss it with Rusty, and the new Jamaica Fat Tyre Festival was born.
The first event was in 2007, and the rider list included Cam McCaul, Kyle Ebbett, Katrina Strand, Kathy Pruitt, and a few others. If you look at various stories about the festival it's easy to see it as a bucket list adventure, a destination bike trip that is a whole lot of fun, and that wouldn't be wrong. However, there is a lot more to the festival than just a bunch of tourists having fun on bikes. Over the more than 20 years of the festival, it has involved many locals and brought people and money to areas of Jamaica that tourists rarely visit.
In the beginning, Rusty mentored Jamaican Zerial Hayes as a rider, and he ended up racing XC on the NORBA circuit in the states. Since then the Festival and its organizers have inspired more than a few Jamaicans to take up the sport of mountain biking, and in the past 8 or so years this has ramped up steadily, there is now a community of riders in Jamaica. Through his work with the Oracabessa Foundation Jonathan has also managed to have a BMX track built and run a learn to ride program for kids. This year he's opening a co-op bike shop so that kids can have access to tools and discounted parts to keep their bikes in working condition. Down the road a year there may even be a program to teach the youth how to work on bikes, enabling even more of a riding culture.
The Jamaica Fat Tyre Festival hosts about 20 riders each year although many of those are riders returning from previous years, so spots are limited. The Jamaica Tourist Board once used the slogan "Once you go, you know", and judging by the number of return visitors there's a fair amount of truth to that statement. While the riding is incredibly fun it's the people that make the whole experience of the Fat Tyre Festival. From the Singletrack Jamaica staff and all the local people you meet along the way, to the regulars that come to the event every year, and the new people, fresh and excited for their first Jamaica experience, it ends up being an incredible group with an amazing vibe.
KIDS ON BIKES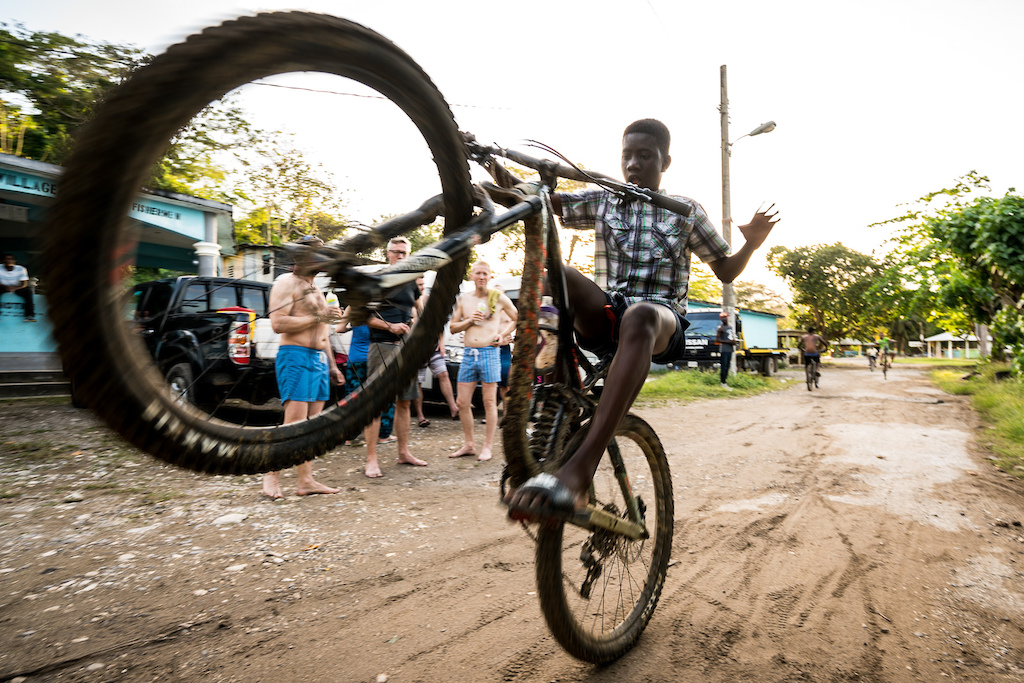 Many Jamaican kids are naturally talented on bikes, which is amazing considering that most of them don't have access to a working bicycle. Can you imagine how good some of these kids would be if they grew up riding a halfway decent bike?
These guys had just come up from Sunday meeting to check out the bicycle riders. When we left, bombing down a rutted and potholed road at high speed on our 5 and 6 inch travel mountain bikes, the two in the photos above both passed us. True Story!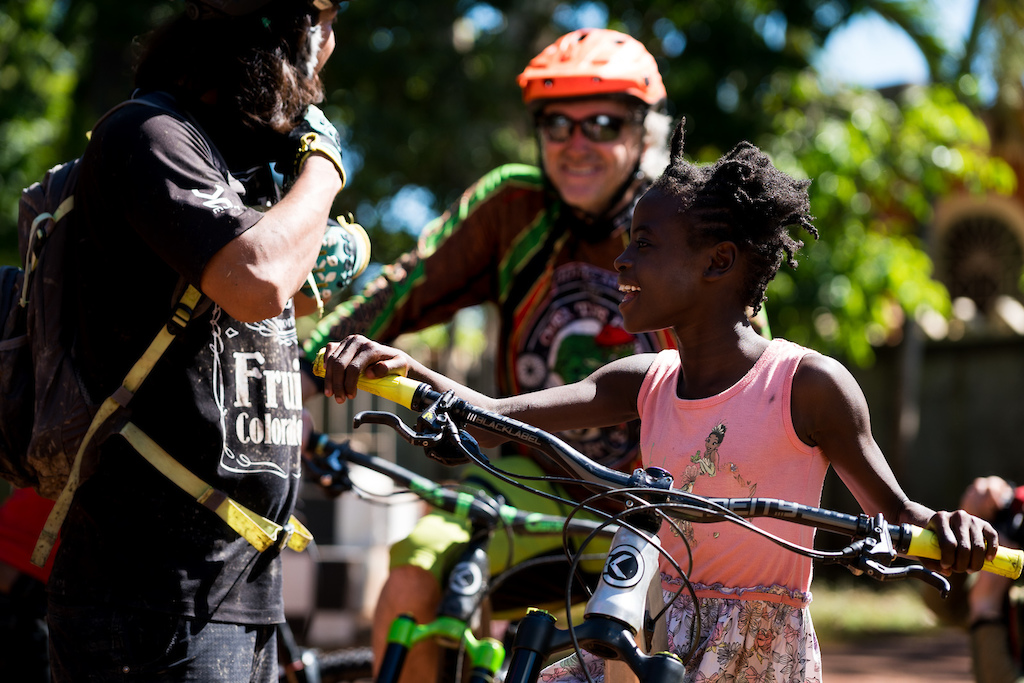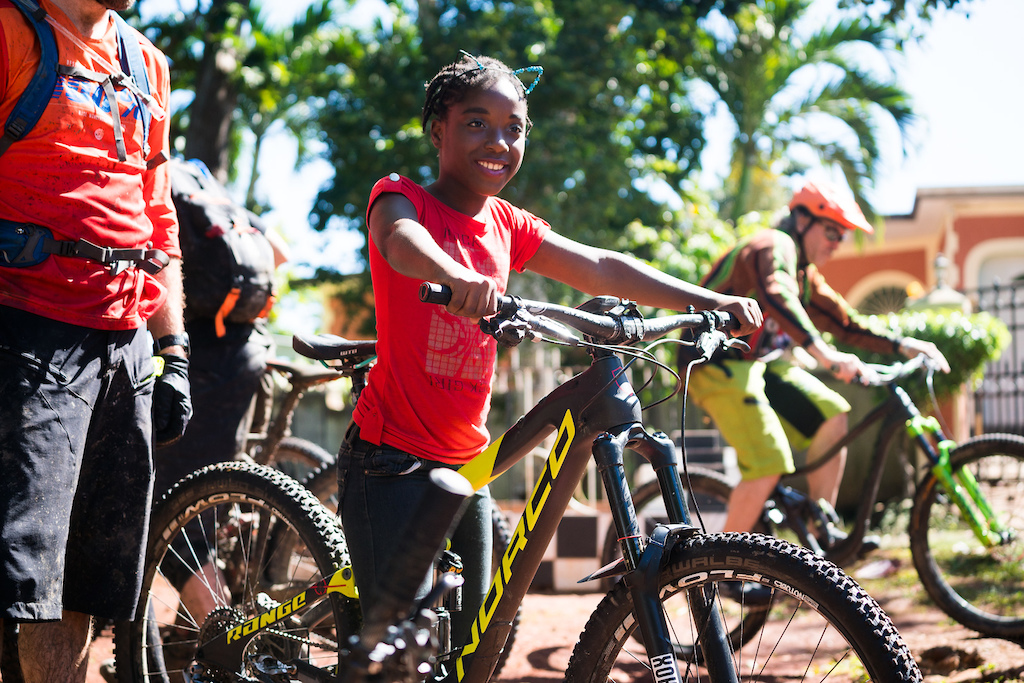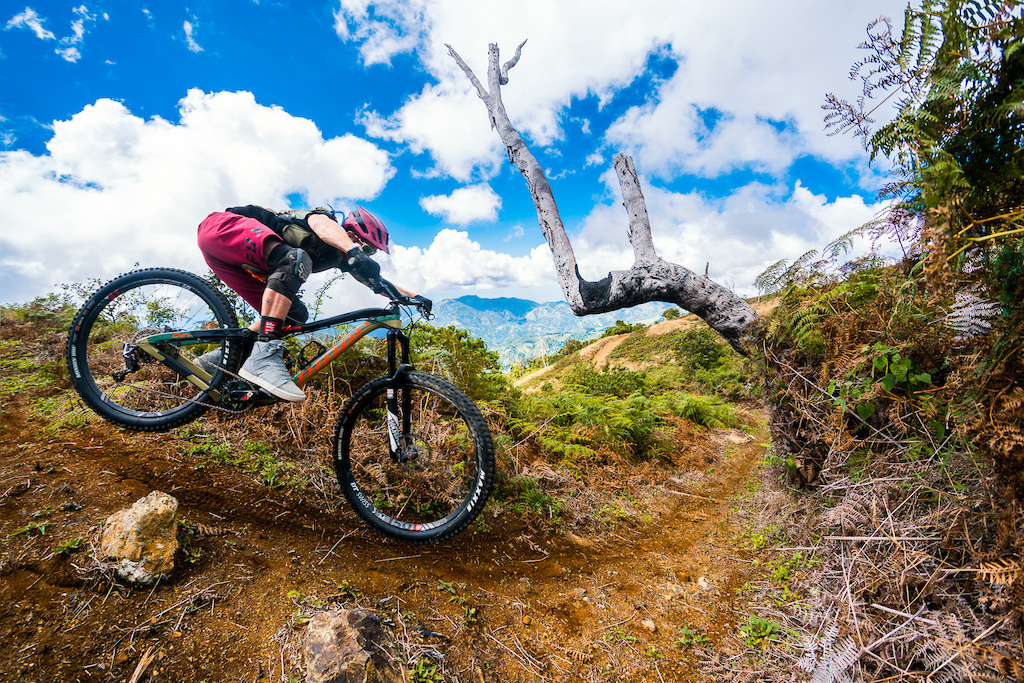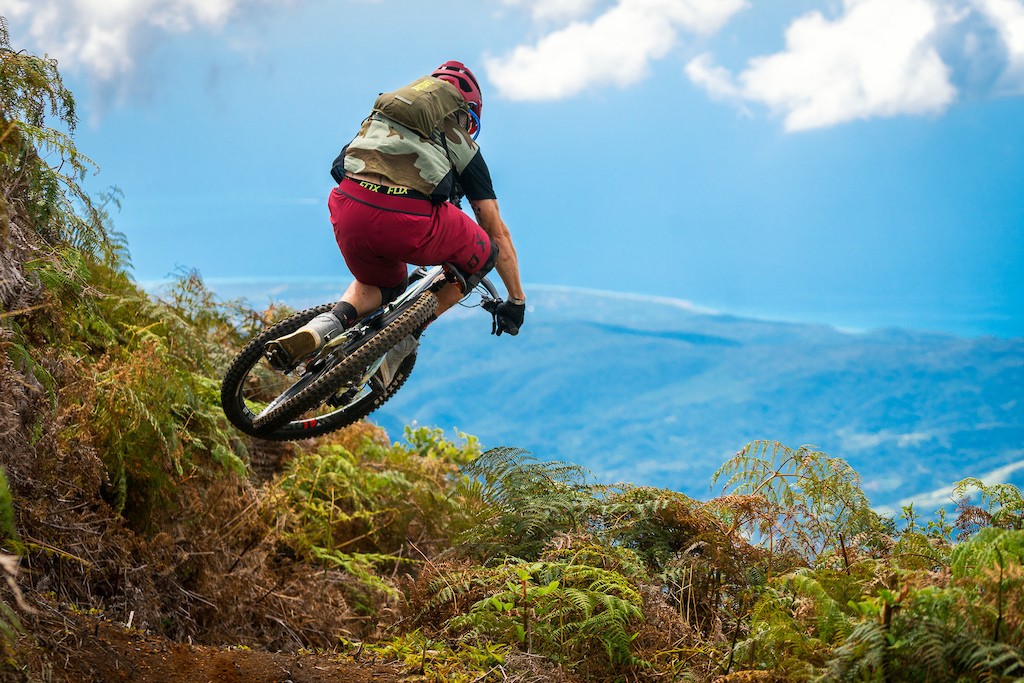 BLUE MOUNTAIN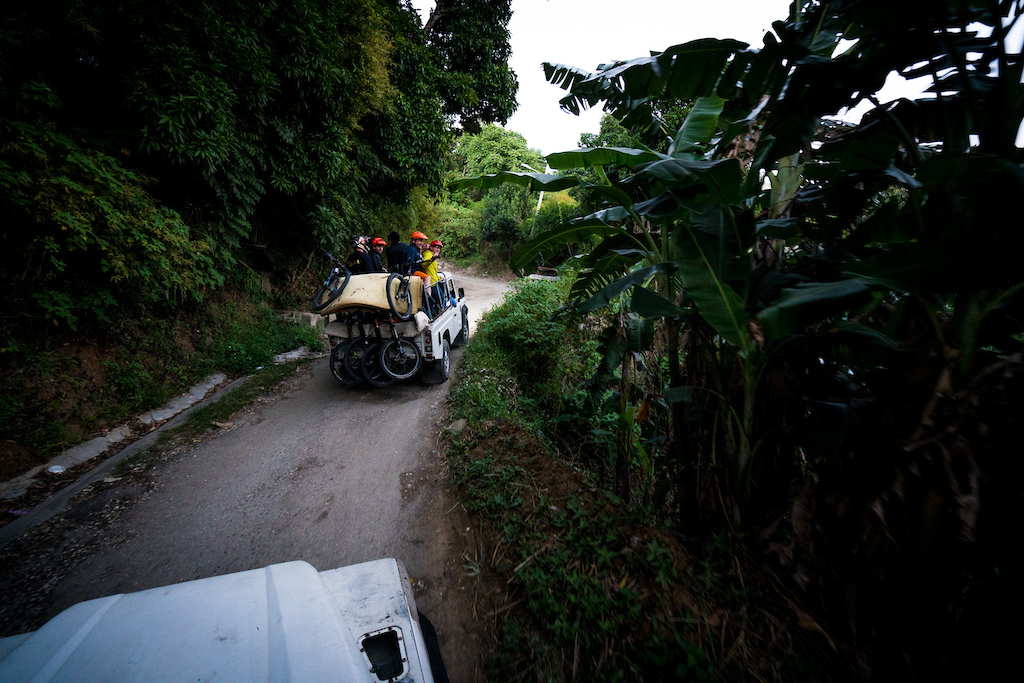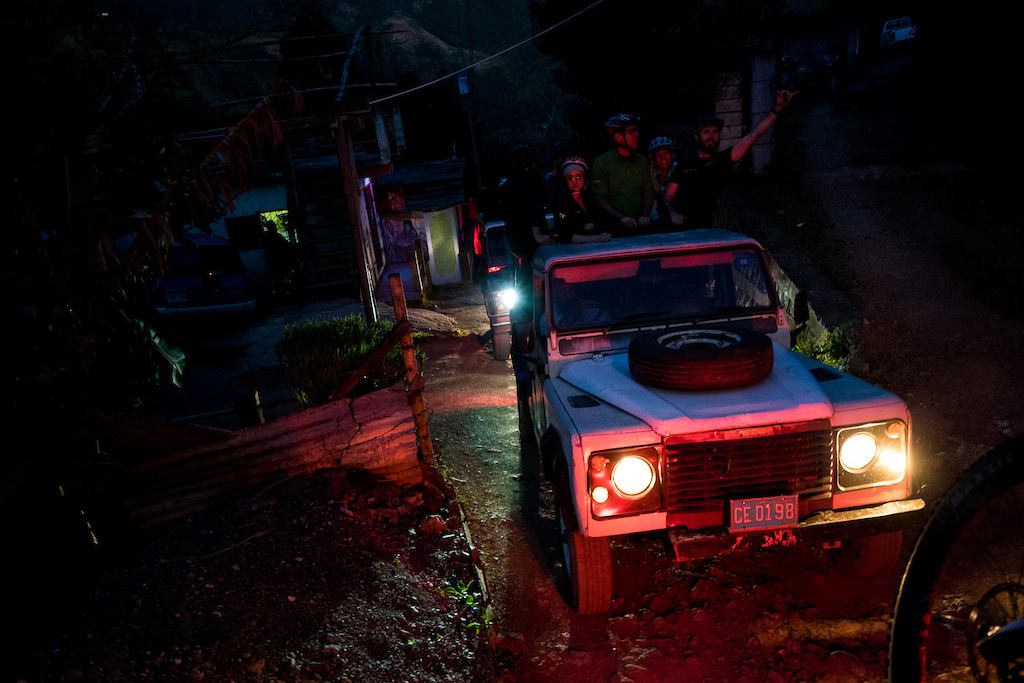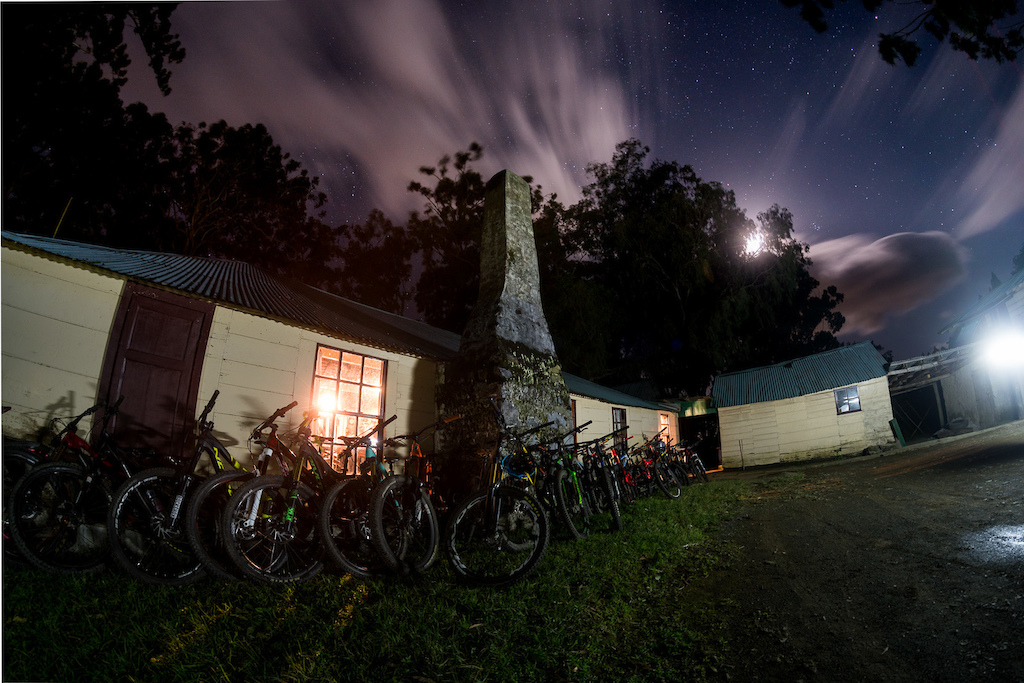 The first step in getting to the 7402-foot peak of Blue Mountain involves an epic Land Rover shuttle up to Whitfield Hall, over 4000 feet above sea level and without any electricity, truly off the grid. Still, you're only a little more than halfway to the peak, and the next day's ride includes about 3000 feet of climbing (and pushing) to get to the top. On a rare sunny day, the views from the highest peak in the Caribbean are amazing, and the trail down is challenging and fun.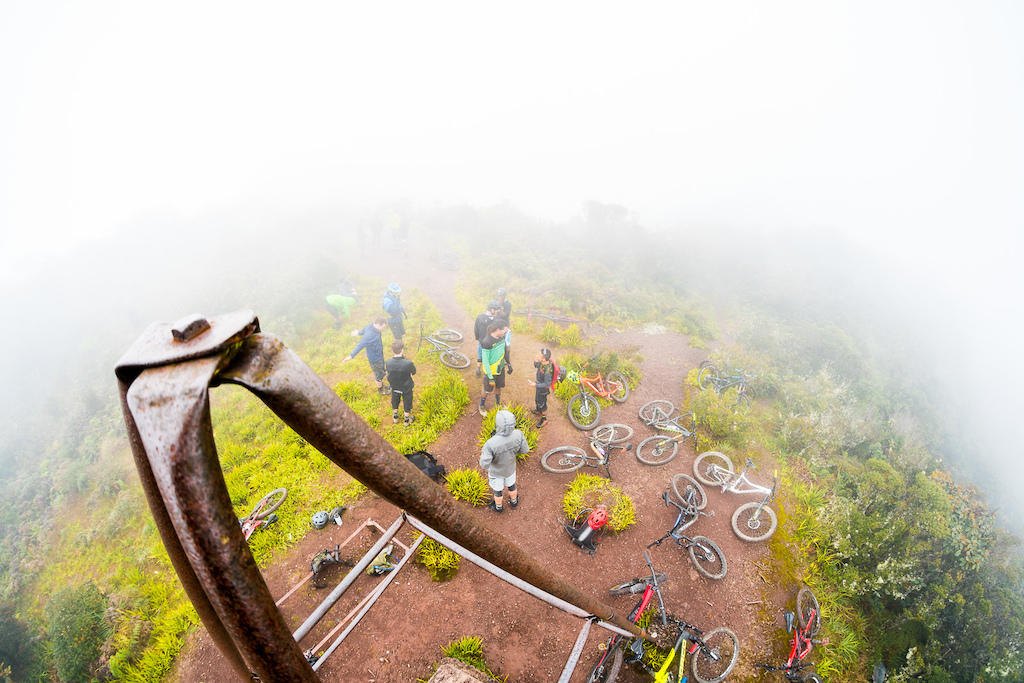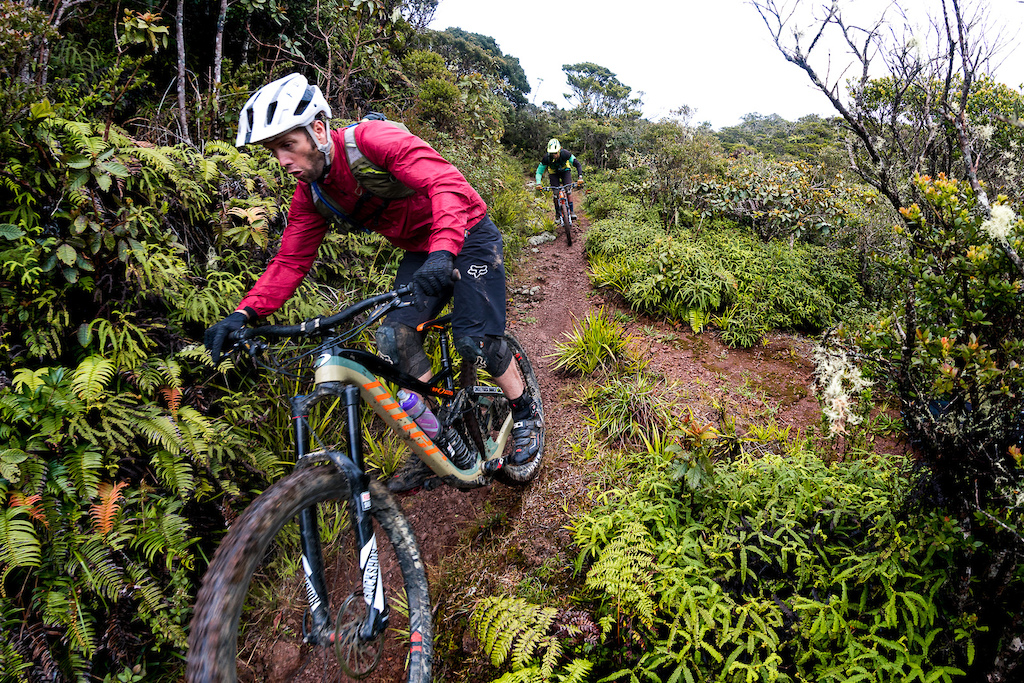 IRIE VIBES
A beach and tropical treats such as fresh coconuts at the end of almost every day, it doesn't get any better than that, unless of course, you add a little rum to the coconut!